We are committed to ensuring that each and every student has the right tools to plan for their educational goals.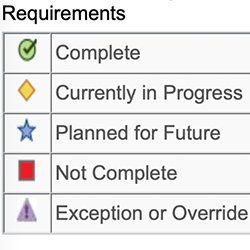 Degree Progress Report (DPR)
The Degree Progress Report (DPR) is an important tool you have access to that evaluates where you stand with all of your graduation requirements. You'll want to make sure this is accurate each semester. Review the brief instructions on how you interpret the DPR. You can also check out our in depth video.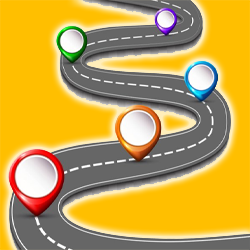 Roadmaps
With every major, a roadmap was created so you have a guideline to follow to keep you on track for graduation. Learn how to understand your major requirement structure and the roadmap so you can plan your schedule to stay on track.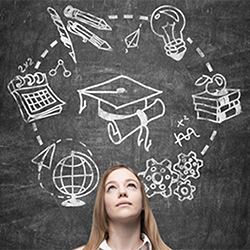 Degree Planner
Degree Planner is a tool that follows your major's roadmap for graduation, planning your remaining courses for future semesters. Learn about how to use degree planner.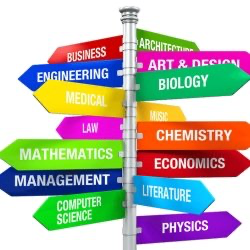 Met in Major Courses
If you are pursuing a major in Art, Biology, Chemistry, Design, Dietetics, Engineering, Environmental Studies, Kinesiology, Music, or Nursing, you'll want to check out the "Met in Major" list. By completing certain courses in this curriculum, you'll also meet certain General Education areas even though you're not officially taking a GE course to meet the requirement.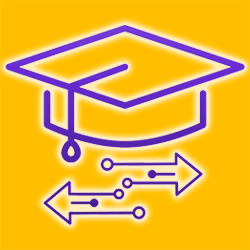 Transfer Credit Report
Students with transfer work, whether it is from college credits, AP, or IB tests, the credit goes through the Office of Admissions to evaluate and then gets posted to your transfer credit report so it can apply towards your graduation requirements. Watch this video to how to read your transfer credit report here.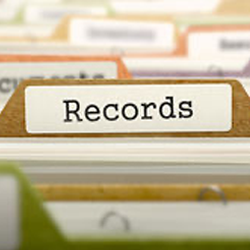 Official/Unofficial Transcripts
There may be times when you want to look at your transcript to see your entire course history. Learn how to request and read both official and unofficial transcripts.
For "unofficial" transcripts, see Step #4 (free to print within your Student Center)
For "official" transcripts, follow instructions Steps #1-2 for ordering and mailing (fees apply).