Various events and workshops are offered to help you with your academic success.
Be sure to check back regularly for upcoming workshop topics that support your needs and interests (TBA):
Registering for next semester classes
Exploring/Declaring Major(s)
Graduation Application Process
Impacted Major Prerequisite Strategies
More in development.
Freshmen Advising Events for Fall 2023 Enrollment Planning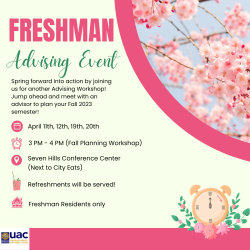 Fall 2023 Class Registration Planning
To help with planning for Fall 2023 Class Registration, the Undergraduate Advising Center has created a short (14-minute) video for you to follow 5 important steps in choosing the right classes for next semester.
This online video tutorial will teach you the following items:
How and where to access your planning resources.

How to figure out which GE requirements are completed.

How to find your next major classes to take.

How to find your enrollment date and time.

How to prioritize all of these requirements—and begin to generate your list of potential classes for next semester.
To get the MOST out of this video, you will need to download and print the Class Planner Worksheet designed for this workshop.
Steps to Plan for Next Semester Class Enrollment
We will go through five steps in helping you plan for class enrollment for next semester.
Starting from the SFSU home page,
Click "Login" at the top,
Click "SF State Gateway",
Enter your security credentials and two-factor authentication,
Select "Student Center" from the Launch Pad.
Within the "Academics" section at the top-left, Click "Degree Progress Report" from the list, or, from the drop-down menu
After you have logged onto your Student Center portal and opened your DPR (Step 1 above), follow the steps below to determine which GE and University requirements you have met already.
At the top of your DPR, you will find your current major (if declared), any minors (if declared), and your Grade Point Average (GPA).

In this report, you will be looking for three symbols;
"Green Checkmarks" = completed requirements,
"Yellow Diamonds" = in-progress requirements, and
"Red Squares" = requirements that are not yet completed.
 

Scrolling down this report you should see GE and Unversity requirements listed—for EACH requirement item, look for the green checkmarks and yellow diamonds that indicate if they are "complete" or "in progress". In "Step 2" of your Class Planner worksheet, indicate with a checkmark that those requirements are "Done".
 
Mark any "Red Square" requirements as "To Do".
 
When this step is done, you should have a list of GE (Areas A, B, C, D, E, and F), SF State Studies (AERM, ES, GP, and SJ), and US/CA Government requirements that are marked as completed in the "Done" column on your Class Planner—and the unmet requirements are marked as still "to do".
 
This step depends on whether your intended major is declared or not. 
If your major is DECLARED, the best tool to use is the Degree Planner—this is how to access this report:
Log onto your Student Center once again, but now click "Degree Planner" in the "Academics" section at the top-left.
The Degree Planner may take a few long moments to generate—once it does, make sure that the major that is listed is the actual major you intend to pursue moving forward.
If your major is correct, then you can see the section for "Fall 2023" and use the major classes listed there as suggestions to take next semester. 
If any major courses are listed, then write them into the box for "Step 3" of your Class Planner.
These will be "high priority" classes.
If your intended major is NOT currently declared, then you will need to look up your major requirements in our University Bulletin—this is how to access those requirements:
Start at the SFSU Home page,
Click "Academics" at the top menu,
Click "Explore Majors and Degrees"
Scroll down the alphabetical list until you find your major then click on it,
Then click "Degree Requirements"
Identify any lower division major courses that you see listed—check each course's prerequisites to make sure that you are qualified for the class. 
If so, then write the potential class(es) into the box for "Step 3" of your Class Planner.
Mark these as "high priority".
This step requires that you log onto your Student Center portal again:
On your Student Center portal, you should see your "Enrollment Appointment" date and time listed on the far-right side of the page.
Note your date and time in "Step 4" of your Class Planner as a reminder for yourself later.
After you have filled in the rest of your Class Planner sheet (Steps 2 and 3), you can now list each of the "high priority" courses you have identified in the box for "Step 5".
If these classes add up to the number of units that you are comfortable with, then you are done! 
If you feel that you can add one or more classes to your list, we suggest filling in your schedule with either low-priority GE, minor  (if you have an interest), or university elective courses. 
From "Step 2" (GE) and from "Step 3" (Major) you will generate a list of potential classes based on the following priorities—from highest priority to the lowest as follows:
Area A (A1, A2, A3) and Area B4 Math
These are the absolute highest priority requirements, because if you do not take these over the summer (at SF State or elsewhere), or do not enroll in them by June—approximately 4,000 new incoming Freshmen will enroll in classes at New Student Orientation (remember that?) and will FILL UP all those classes!
 
Any Lower-Division Major Prerequisites (courses numbered 100-299)
If your major has any suggestions here, then these are also high-priority.
Do NOT plan to "complete all of your GE" before starting your major if you qualify to take them now.
 
All OTHER General Education Areas (Areas B, C, D, E, and F)
These requirements can be taken in ANY order, regardless of what any "roadmap" shows.
Keep in mind that some GE classes may also count in your major. 
(See the link to the entire list in the "Helpful Links" section below)
 
US Government and CA Government
These are technically TWO separate requirement areas, but if you choose from the right list, you may cover BOTH requirements at the same time!
(See the link to the entire list in the "Helpful Links" section below)
 
University Electives
These are generally ALWAYS the lowest priority but can be used to balance out a "challenging" schedule of harder major classes if needed. There is no specific list of "elective" classes—these will just be classes you take "for fun", or, can be used to complete classes for a minor or even a second major. 
(If you have a minor or second major, those classes should be treated as a higher priority, like your primary major above.)
Your goal is to reach a total of about 12-16 units for each regular semester.
If you want or need to take more, or less than this, you should consult with your assigned academic counselor first for the pros/cons.
(Sign in to our NaviGator system to see who your counselor is!)
Here are a few helpful resources to supplement this tutorial...
These resources are helpful for using our class planning and registration tools:
Past Events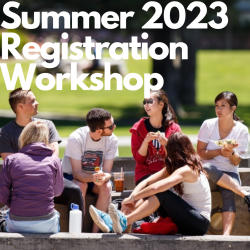 Summer 2023 Registration Workshop
To help prepare students in planning for summer, we are offering limited Summer Registration workshops. We'll be covering the pros and cons of summer school at SFSU vs Community colleges, some brief info about summer financial aid (SFSU only), how to check course articulation and transferability, and how to decide which classes to prioritize. We'll also be including some resources for enrolling into a community college if you haven't before. 
Haven't considered summer sessions before? It's a great opportunity to get ahead with your university/GE requirements, catch up on units, or give your GPA a little boost. Join us even if you are not sure!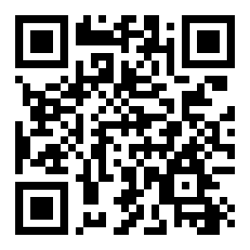 Open Computer Labs & Advisor Assistance
After Thanksgiving break, the Undergraduate Advising Center will host a few open computer labs in the J. Paul Leonard Library—several of our academic counselors will be available to assist you in planning your Spring 2023 schedule. 
Please watch the Class Planning Video and steps above to prepare for your registration.
Use the QR code on the left to reserve a spot!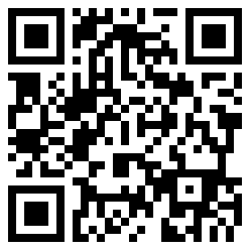 Freshmen Advising Events for On-Campus Residents
We are offering several workshop sessions for on-campus first-time freshmen—see the dates below:
Tuesday, November 15th — 3pm-5pm
Wednesday, November 16th — 3pm-5pm
Thursday, November 17th — 3pm-5pm
If you are an on-campus first-year Freshman, check your email for the invitation and link to RSVP—or use the QR Code.